Out to Play


The LGBTQIA+ community belongs in sports.
Let's come Out to Play.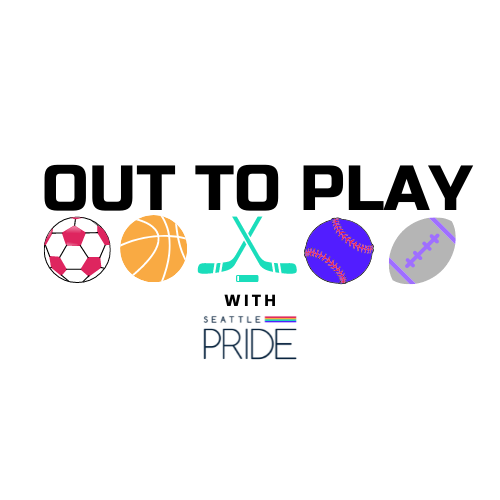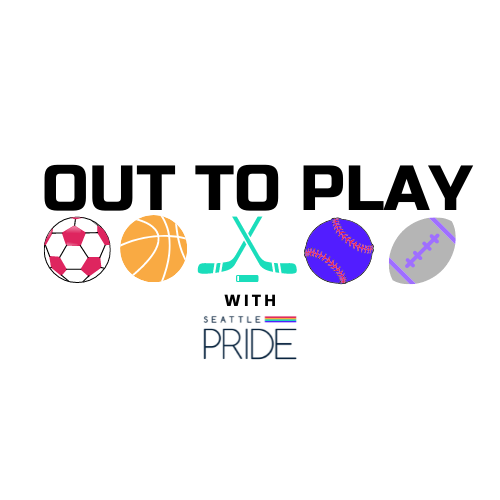 Seattle Pride believes that sports are for the enjoyment of all in our community, regardless of gender identity and expression, whether you are queer or straight, disabled or able-bodied, young or old, rich or poor. However, many in the LGBTQIA+ community do not feel safe to participate in athletic pursuits, or to attend games/matches on their own.

That is why Out to Play was born!

Seattle is a wonderful city for all levels of sports. Where else can you catch division-winning baseball, championship soccer, Superbowl-winning football, or WNBA-winning basketball and more? There is also an abundance of amateur and hobby-level sports teams ranging from dodgeball to roller derby!

Watch this space for a list of events as they arise!
Goals of 'Out to Play'
Connect. Engage. Play.
Seattle Pride will pick various games to advertise on our website, encouraging members of the LGBTQIA+ community to attend together


Seattle Pride will encourage members of the LGBTQIA+ community to try out for teams who are accepting of our community, wherever possible


Games/matches/bouts will be listed on the Event page of our website
We see this happening in two ways:
Through casual, Seattle Pride-organized meetups at local sporting events (to be listed on our Event page), and;


Through 'Seattle Pride Nights', where the hosting sport team strives to celebrate the LGBTQIA+ community through announcements, shared social media promotion, donations, and more.
How to Get Involved
Are You a Seattle-Area Sports Team?
If your team is interested in hosting a Seattle Pride Night, or would just like to give us information on when your games/matches/bouts are held, please fill out this form (also in the button below).
Are You a Corporation Looking to Sponsor?
Please email sponsorship@seattlepride.org or check out our 2022 Sponsorship Opportunity, listed in this link, or through the button below.
Your sponsorship will help us provide free/reduced cost tickets to sporting events for LGBTQIA+ individuals!

What is a 'Pride Night'?
You're Going to Love This.
If a sports team would like to dedicate one game/match/bout of their season (or more) as a 'Seattle Pride Night', we ask for as many of the following as possible:
A dedicated ticket link that mentions 'Seattle Pride Night'
Seats close to each other, if possible (i.e. a section reserved)
The ability to co-brand (use of your team logo to go with ours)
An opportunity to fundraise for Seattle Pride (whether through a portion of ticket sales, tabling at the event, etc.)
The opportunity to host a Seattle Pride table at the game/match/bout
Mention from the announcers
Opportunity to be on-field/pitch/rink/etc. to say a few words about Seattle Pride and/or Out to Play