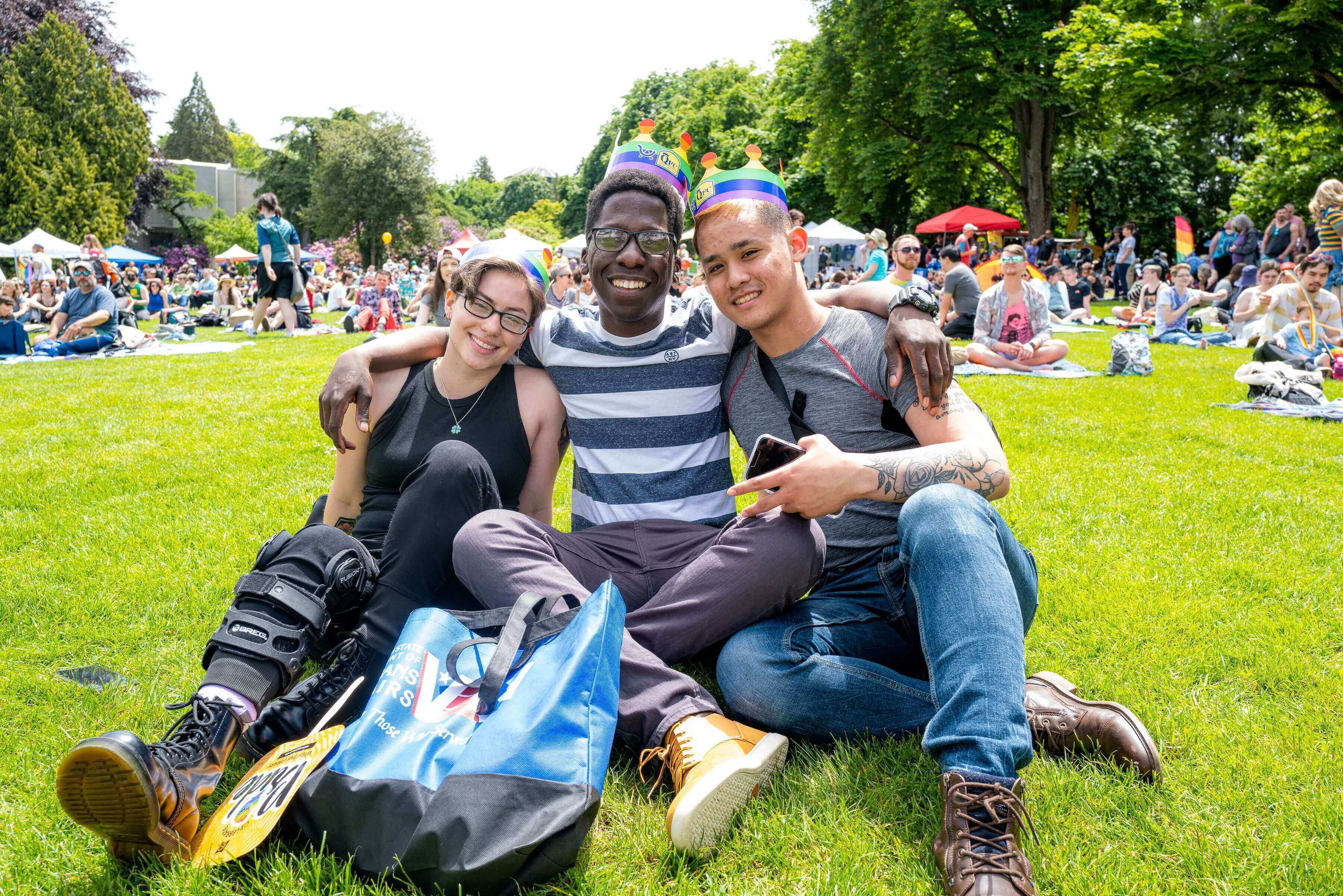 Pride Month
,
News Seattle
Seattle Pride in the Park 2023 – Galactic Love
Apr 26, 2023 | Photo Credit Nate Gowdy
Pride Month kicks off at Volunteer Park on Saturday, June 3 at noon with the annual Seattle Pride in the Park festival – Seattle Pride's celebration of queer arts, music, performance and culture. The free event hosted by drag artists Ceasar Hart, Versace Doll and Monday Mourning will feature a can't-miss lineup of LGBTQIA+ performances on two stages: one featuring live performances, as well as a new dance-focused stage curated by Supernova.

Mothership Mainstage Schedule
Volunteer Park Amphitheater

Hosted by Versace Doll and Ceasar Hart
Deejay Hershe spinning music

Noon to 1 p.m.
1 p.m. to 2:30 p.m.

Musical Performances By
2:30 p.m. - 3 p.m.
Drag Performances by
3 p.m. - 4 p.m.
4 p.m. to 5 p.m.
Drag Performances by
5 p.m. to 6 p.m.
6 p.m. to 7 p.m.
Supernova Space Station Schedule
Volunteer Park East Lawn

Curated by Supernova

Hosted Monday Mourning

Drag Performances by Hot Pink Shade, HoochiePapa, Solana Solstice, Rowan Ruthless
DJ sets by Kween Kaysh, Alfonso Tan, A Lotta Bees, Essex, DJ Ricki Leigh
Surprise Roller Skate Disco and Go Go Dancers performances all afternoon!
Activities, Food and Fun!
Come shop at our new Milky Way Marketplace featuring LGBTQIA+ vendors! Find free giveaways at our partners booths, photobooths, crafts, and so much more! Check out the new youth-hosted & youth-centered space on our west lawn featuring free activities for all ages. If you find yourself hungry or thirsty, stop by to grab a bite from a food truck or the Seattle Pride concession stand located on the West lawn. And grab a drink (and one of the best seats in the house) in our alcohol gardens located near the Mothership mainstage and Supernova Space Station.

Seattle Pride in the Park is Accessible to All
Accessibility accommodations including priority seating, ASL interpreters, ADA restrooms, and designated assistants to support individuals in accessing food and beverages will be offered.
Accessibility Guide Coming Soon!

Thank You Sponsors

Seattle Pride's events are made possible with generous support from presenting partners Alaska Airlines and Chateau Ste Michelle, and from Seattle Pride's Official TV Partner, KIRO 7; newspaper partners The Seattle Times, SGN and The Stranger; and radio partners, 98.9 KPNW, C89.5 FM, KNKX, MOViN 92.5 FM, NW Newsradio, STAR 101.5 FM and Warm 106.9, as well as many other corporate partners.