Celebrations
Transgender
Day of Visibility
The annual TDOV comes at a time of increased tumult and persecution of our trans and nonbinary community. Find out how cis allies can get involved and support the TGNC community this year.
3 Things Cis Allies Can Do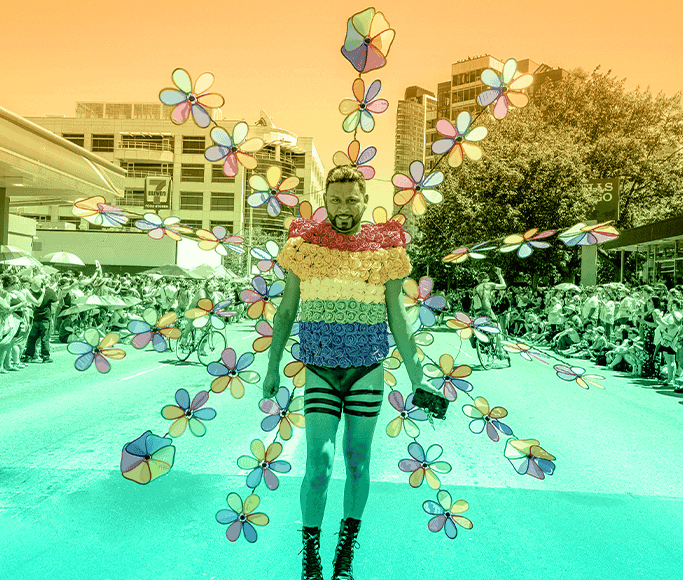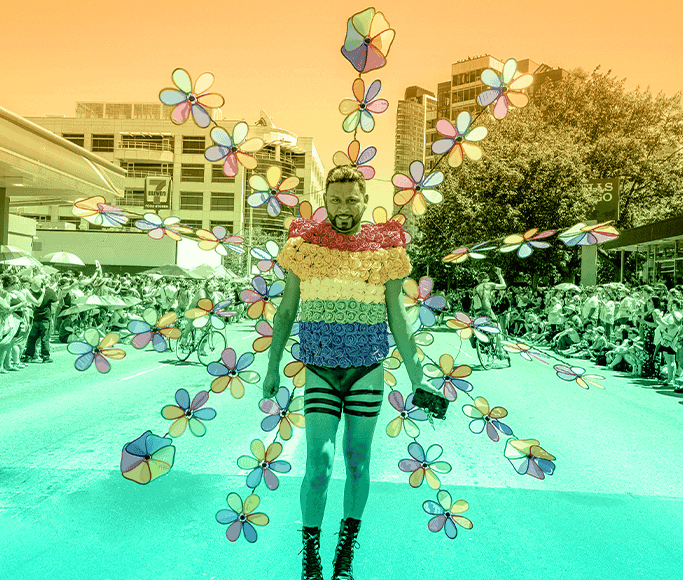 Events
Pride Parade
Registration is Open!
Get yourselves registered to march in our 49th annual Seattle Pride Parade! Registration closes May 20!
Registration open now!
Magazine
Spring 2023
Magazine out now!
Our quarterly Seattle Pride Magazine is hot off the press! Join the journey as Mary Lambert talks about embracing and taking Pride in our bodies.
Read the Spring Issue!
Achieving equal rights for LGBTQIA+ persons requires more than throwing parades and hosting picnics. (Although, let's be honest: We're fabulous at both.)
Seattle Pride coordinates advocacy and allyship efforts year-round to promote diversity and inclusivity—and to call our community to action.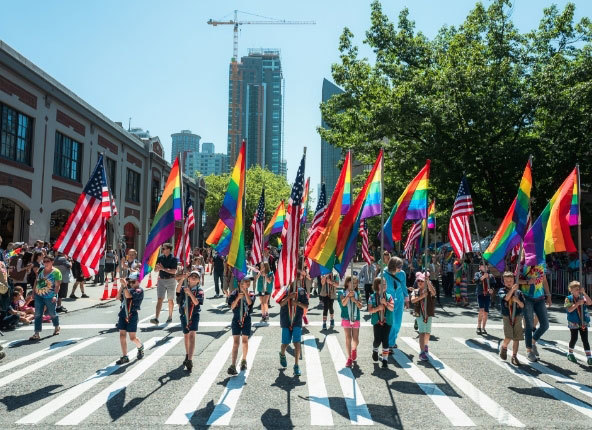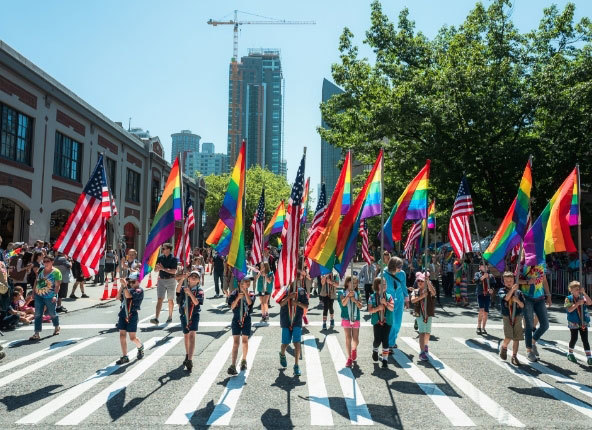 SEATTLE'S OFFICIAL
Seattle Pride Magazine:
Spring Issue, 2023