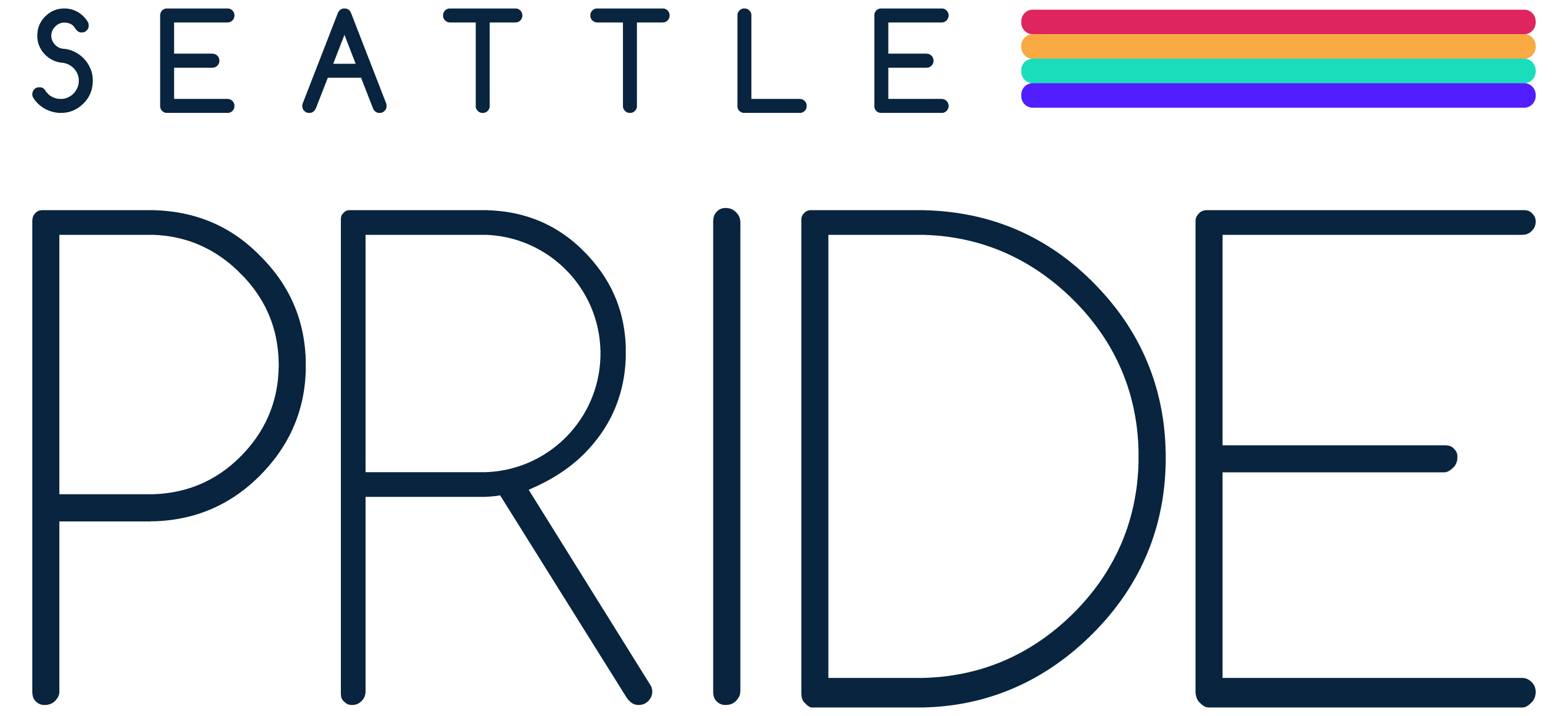 Events Pride
Don't see your event listed?
Seattle Pride
Seattle Pride LOVES to list events for the LGBTQIA+ community on our website - whether they're ours or not!
Since we are a small (but fabulous) team, we count on you to let us know about your amazing goings-on. Luckily, we've made the process as easy as possible, by providing you with a Google form to fill out that includes the following requests:
- Title of the Event
- Date
- Time
- Organization putting it on
- Cost
- Location
- Where to find more information
- A graphic/image
How will my event make it onto your website?
Seattle Pride staff updates the website as events come in to the Google form!
Want your event in the Official Seattle Pride Guide?
Our June issue of the Seattle Pride Magazine is the Official Seattle Pride Guide! In it, we list all of the events we know of (whether they've been emailed to us, or we've been tagged into a post, etc.), or that we could find online.
If you would like your event listed in the Official Seattle Pride Guide in June, please fill out our Events form as completely as possible no later than April 15th.