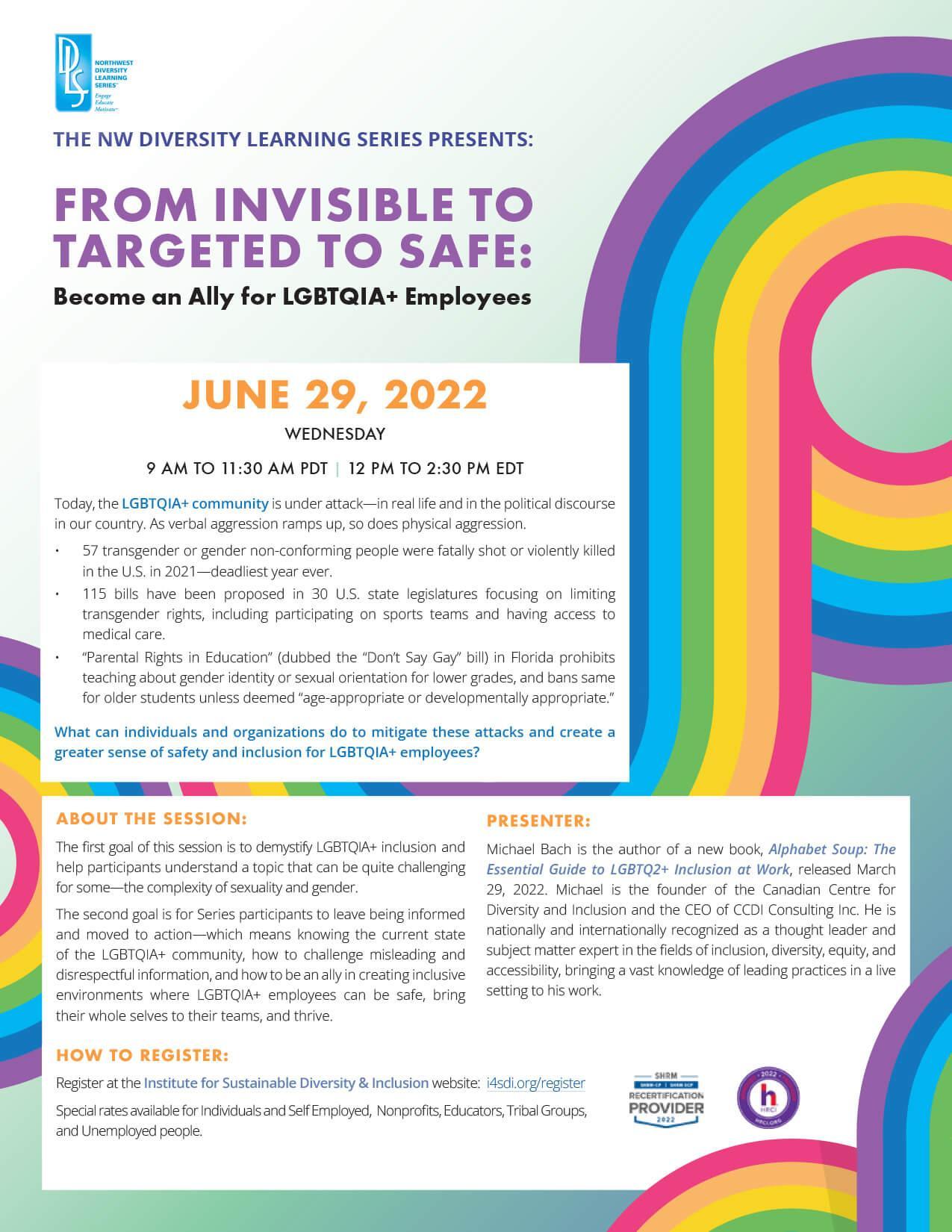 Events Pride
EVENT PASSED: FROM INVISIBLE TO TARGETED TO SAFE: Become an Ally for LGBTQIA+ Employees
Seattle Pride
Today, the LGBTQIA+ community is under attack-in real life and in the political discourse in our country. As verbal aggression ramps up, so does physical aggression.
57 transgender or gender non-conforming people were fatally shot or violently killed in the US, in 2021-deadliest year ever.
115 bills have been proposed in 30 U.S. state legislatures focusing on limiting transgender rights, including participating on sports teams and having access to medical care.
"Parental Rights in Education" (dubbed the "Don't Say Gay" bill) in Florida prohibits teaching about gender identity or sexual orientation for lower grades, and bans same for older students unless deemed "age-appropriate or developmentally appropriate."
What can individuals and organizations do to mitigate these attacks and create a greater sense of safety and inclusion for LGBTQIA+ employees?


Date: June 29th, 2022
Time: 9 am to 11:30 am, 12 pm to 2:30 pm
Sign up: Click here to register!