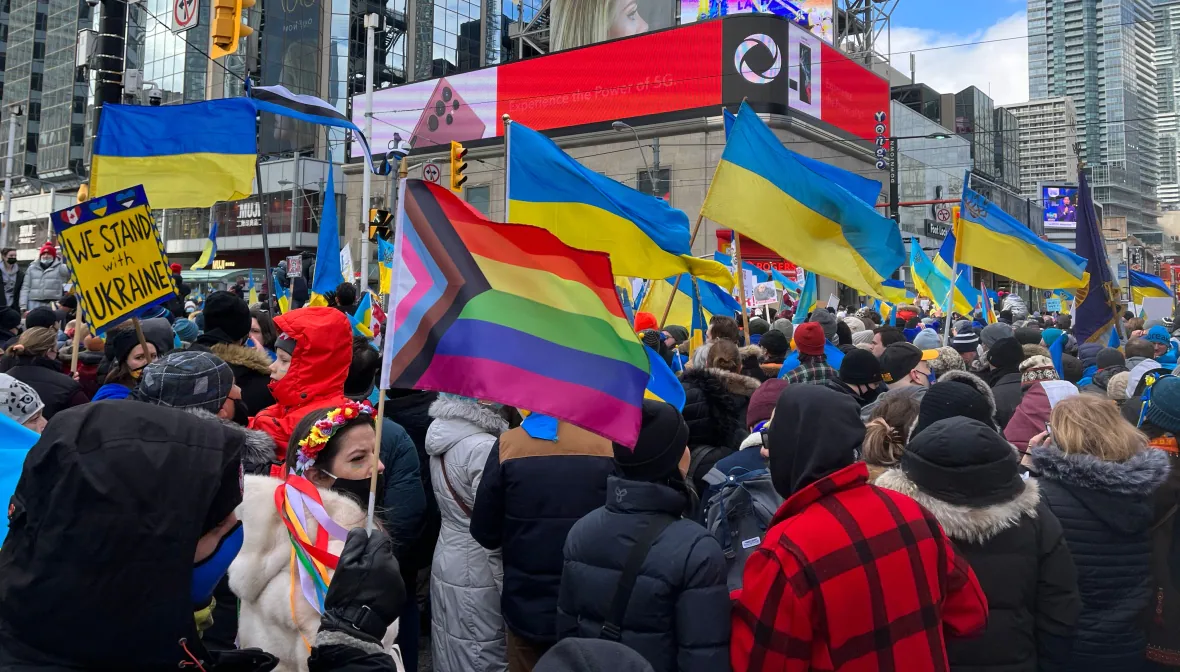 News Today
What is the situation facing LGBTQ folks in Ukraine — and how can we help?
Jun 27, 2022 | Seattle Pride
The situation facing LGBTQ people in Ukraine as the invasion by Russian forces continues is both horrifying and complex. But as much as it may feel too exhausting or too heartbreaking to process, it's important for us as a global community to stay informed — and do what we can to help. And queer Ukrainian-Canadian playwright Andrew Kushnir has been doing everything he can to assist us.
Kushnir grew up in a "very, very thorough Ukrainian context," with his grandfather having fled Soviet oppression for Canada.
"I feel very connected to it all and I just needed to move that into, I suppose, some form of storytelling, which is what I do," Kushnir says. "I'm not an activist by training. All I felt I could do was tell the story and hope that the story would bring some particulars to war, genocide, atrocity. These are these monoliths, and we can kind of lose ourselves in them and start feeling as though it's all too big; it's insurmountable; it's incomprehensible. And I wanted to make it understandable on a real human scale."

You can continue to read this article here!

Please also consider donating to LGBTQIA+ folks in Ukraine through this funding created by Andrew Kushnir with the link below:

We Support LGBTQIA+ Ukraine!