Events
Pride Speaks: Queer Mental Health & Wellness - Meet the Panel
Feb 04, 2022 | Seattle Pride
Pride Speaks is a recurring speaking series focused on various topics which impact our LGBTQIA+ community. Each session, Seattle Out & Proud Foundation invites experts and community members with lived experience to share their knowledge, reframe issues, and inspire action. After the panel discussion or talk, there's time for audience Q&A.
This very special Pride Speaks event will be in-person, as Presented by Puget Sound Energy.
The National Alliance on Mental Illness reports that while each unique subset within the LGBTQIA+ community has different experiences, all LGBTQIA+ community members are more likely to experience:
Mental health challenges like depression and anxiety, especially if trans or a member of the BIPOC community.
Bullying and harassment
Rejection from family members and friends
Substance Use Disorder
Homelessness and housing instability
Risk of suicide
Host Aleksa Manila will guide our panelists through an in-depth conversation around creating positive self-image, building healthy relationships, and accessing queer-affirming mental health care.
Can't make it in person? No problem! Check out the livestream on our Facebook and YouTube pages.
***View accessibility info at https://bit.ly/3HOqJID
Date: Monday, March 21, 2022
Time: 7PM - 8:30PM PST
Cost: FREE with suggested donation
Located at Unexpected Productions Improv Theater in Pike Place Market
Register HERE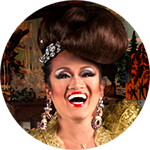 Aleksa Manila (she/siya) - *Host and moderator*
Aleksa is Seattle's sweetheart of fundraising and everything fabulous! She's been Miss Gay Filipino, Miss Gay Seattle and Empress of Seattle among many of her crowns. She's recognized for her social activism and community leadership by Seattle Mayor Jenny Durkan, The Greater Seattle Business Association, Seattle Women's Pride, Public Health - Seattle & King County, The Filipino Community of Seattle and so on.
Professionally, Mx. Manila is a licensed social worker & addictions specialist in private practice providing clinical consultation and mental health services. They specialize in LGBTQ+ and POC intersectionalities and addresses the health disparities and cultural context of our diverse communities.
​Follow Aleksa at: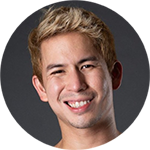 Kince de Vera (he/him)
Kince is a multi-disciplinary artist and community catalyst living in Seattle, WA. Outside of his work as a hairstylist, performing as a dancer, and running Seattle Gaymers, he spends his free time elevating queer identities and the arts by serving on the boards of Men in Dance, Pride ASIA (under the NQAPIA umbrella), and as the Events Committee Lead for Young Patrons Circle at Pacific Northwest Ballet.
Follow Kince at: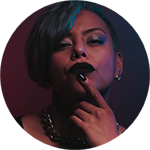 Ruth Soto AKA Latin Rose (she/her)
Ruth is a Seattle based singer/songwriter whose music is non-conforming to the regular Latin styles. She has completed 4 albums, 5 music videos, and has performed from the nectar lounge to the paramount theater.
Follow Ruth at: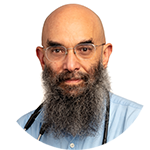 Peter Shalit, MD (he/him)
Dr. Shalit is a general physician taking care of LGBTQ folks in Seattle since 1990. He trained in medicine as a gay man interested in taking care of sexual and gender minorities, and that's how it worked out. He's been in practice since 1990 and over the years have had the privilege to be the doctor for many members of Seattle's queer community.
Follow Dr. Shalit at: