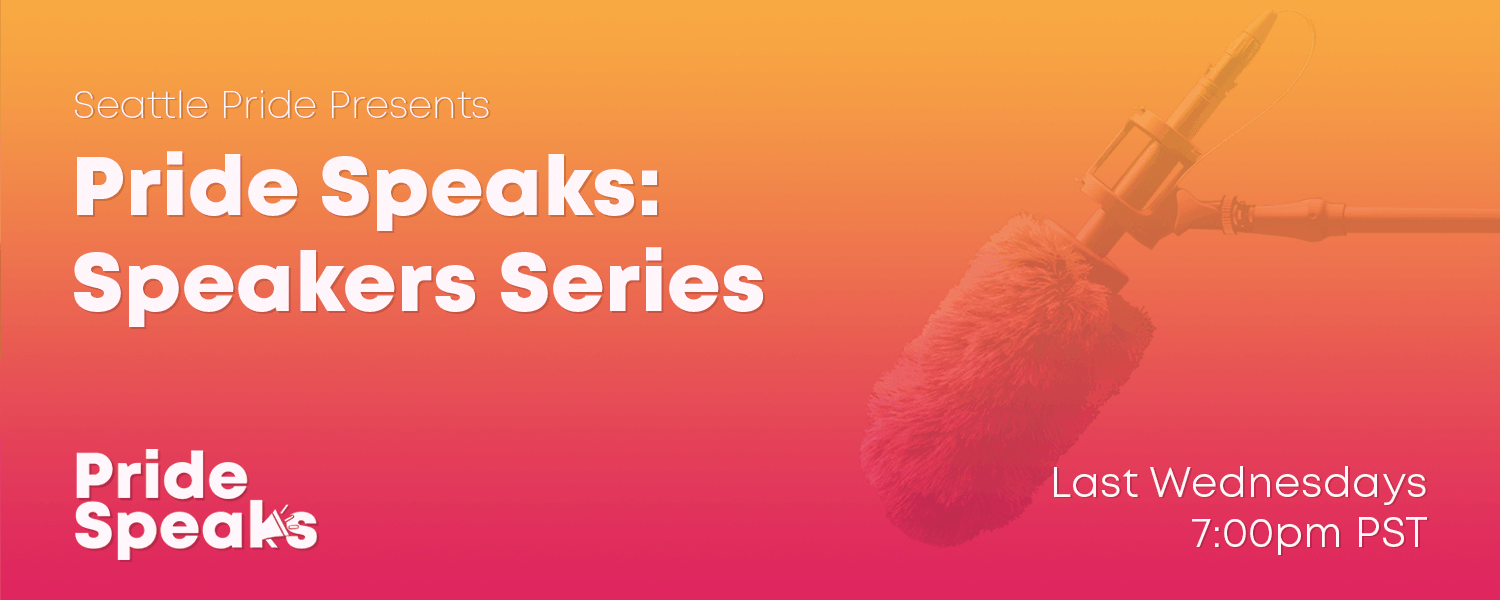 Events
Pride Speaks: Seattle Pride's new speakers series
Feb 12, 2021 | Seattle Pride
With many issues facing Seattle's LGBTQIA+ community, the pandemic among them, we are launching a new speaker series to tackle the needs of the queer community and how best to address those needs.

Pride Speaks is a monthly series of community conversations with expert panelists and speakers on a wide variety of topics ranging from homelessness and healthcare, to parenting, business and much more.
The first event will be moderated by Tracey Leong of KIRO 7 Morning News and will address issues of homelessness with expert panelists:

You can sign up HERE for the first event scheduled for 7:00 pm on Wednesday, February 24th. We encourage people to come ready with ideas, concerns, and questions for the panelists and group discussions.
Each virtual event will be two hours, with a panel or speaker in the first half of the meeting followed by audience Q&A, and time for the community to meet up and start connecting more regularly.
We have made significant strides with our advocacy efforts and grants to local nonprofits, as well as community events and sponsorships. Pride Speaks is another effort to remain helpful to those in need, particularly during a time when it's not possible to come together for large in-person gatherings.
Follow us at @SeattlePride on Facebook and Instagram to stay up to date on upcoming Pride Speaks events!