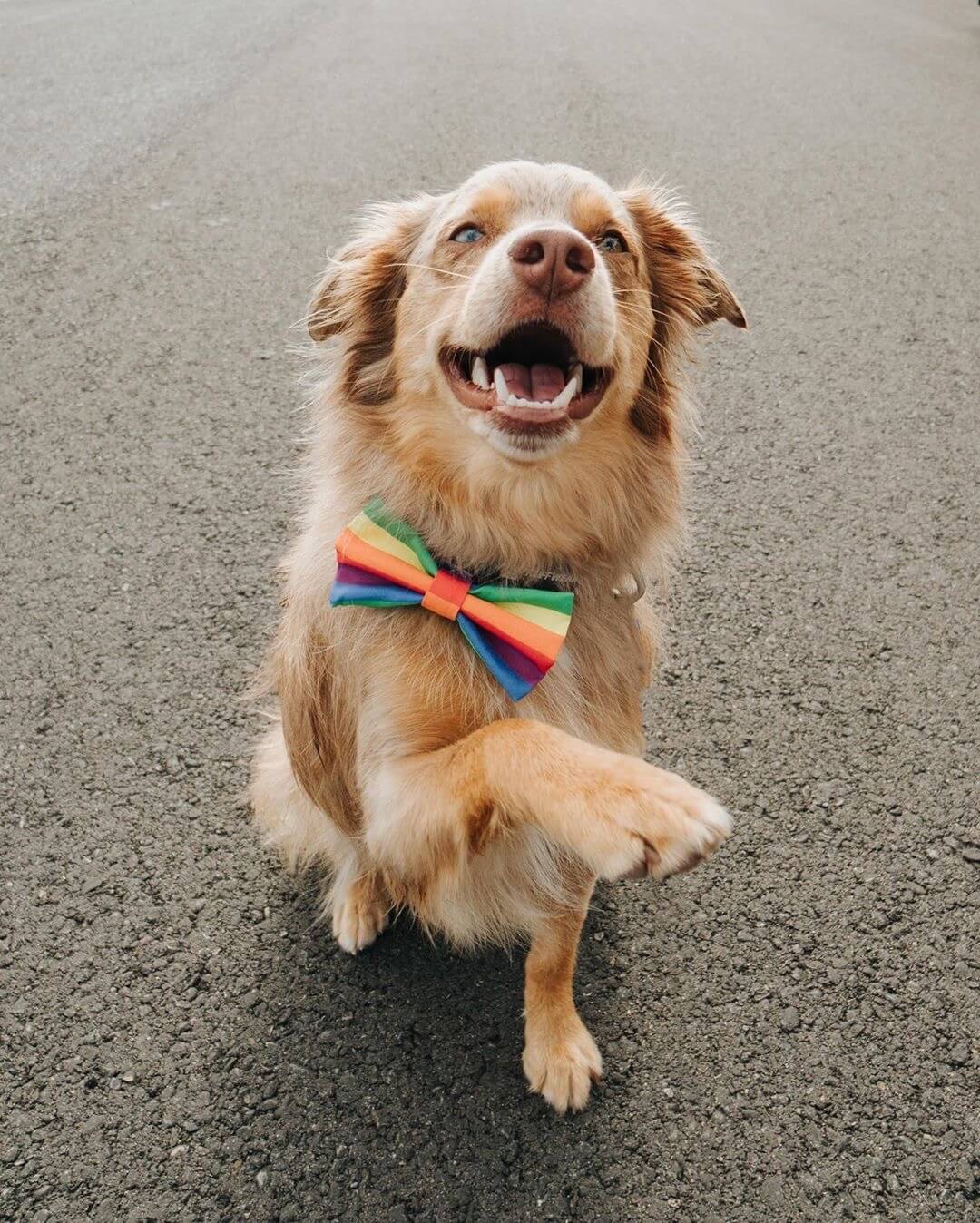 Community
National Dress Up Your Pet Day
Jan 12, 2021 | Seattle Pride
We could all use a reason to smile, and what better way to do that then to dress up your furry friend for National Dress Up Your Pet Day on January 14th! For this very special day we want you to go all out and show us your pet's best rainbow outfit by tagging us on Instagram and Facebook at @SeattlePride.
5 Rainbow-Inspired Outfit Ideas
Pull together your pet's fashion statement for the day by compiling any combination the following rainbow items:
1. Accessories: Including rainbow pet collars, leashes, bandanas, and toys
2. Tutus: There is nothing cuter than a fluffy animal in a fluffy tutu
3. Rainbow Capes: Tie your rainbow flag around your animal and voila you have a rainbow pet cape
4. Clothing: Shirts, hoodies, dresses, and PJs made for your pet – or they can borrow yours for the day
5. Hats and Headbands: A little headwear with flair can go a long way
This very special day only comes once a year, so be sure to bow wow-wow your friends and make sure that your pet is dressed for the occasion!