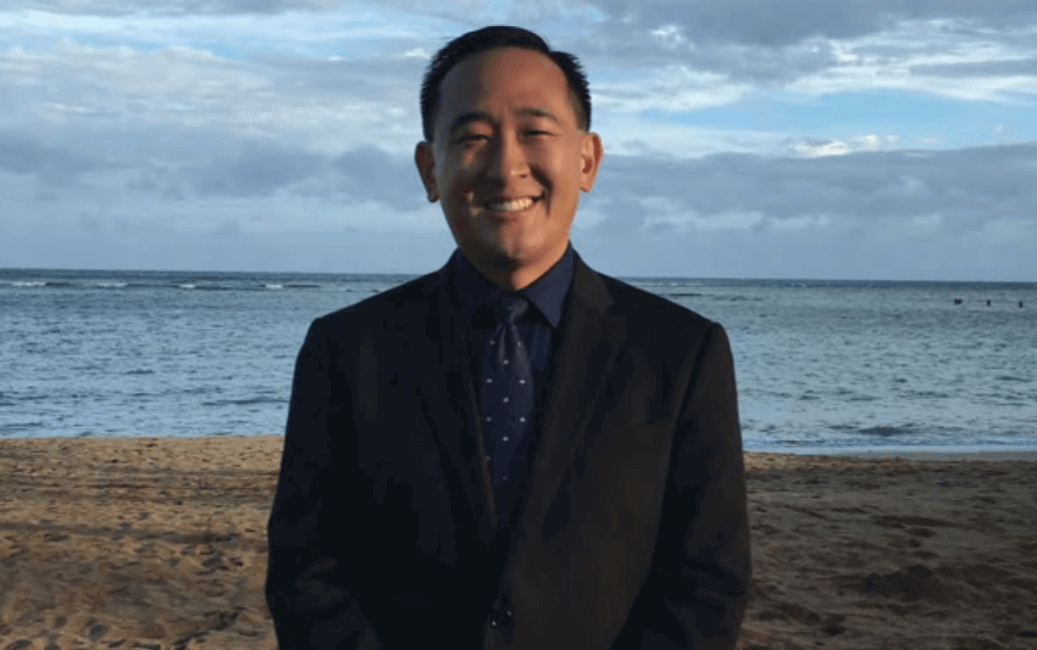 Community
Seattle Pride Magazine - Cultural Understanding: Leading the Way for LGBTQI+ Inclusive Healthcare
Jun 17, 2020 | Seattle Pride
As featured in the June 2020 issue of Seattle Pride Magazine, available for free at businesses in Seattle and online.
Dr. Kevin Wang's Approach Includes Leaving the Hospital to Observe, Listen and Hear How to Better Serve Marginalized Communities
Despite significant advances in recent years for acceptance and equal rights, many in the LGBTQI+ community – even in socially progressive Seattle – still don't feel they can openly share their sexual orientation or gender identity and their related struggles with their healthcare providers.
Those who do take a leap of faith and open up about their true selves, often report experiencing judgmental questions or a lack of understanding about LGBTQI+ medical and behavioral health needs. This is especially common for members of the trans community.
"The need is real," says Kevin Wang, MD. "Lack of cultural understanding perpetuates societal exclusion and directly affects health outcomes for the (LGBTQI+) community."
It's an important part of what guides Dr. Wang's philosophy of care, "My approach to patient care is focusing on each patient as a whole person, rather than the risk factors or chronic conditions. Each person is so much more."
As a gay man himself raised in the suburbs of Detroit, Dr. Wang is personally aware of the struggles, and was reminded of them last year while attending the international OutSummit, a conference in New York City focused on equal rights for the global LGBTQI+ community where he held a medical consultation clinic for the organization's advocacy scholarship recipients in attendance. The clinic provided LGBTQI+ inclusive care – ranging from routine health maintenance to gender-affirming hormonal therapy – which is largely unavailable in their countries of origin. While volunteering at the clinic he spoke with LGBTQI+ people (primarily transgender) from multiple countries including Chile, South Africa, Tanzania and more. However, it was a conversation he had with an attendee from China which left the biggest impression.
"The stories I heard during our conversation, from someone else who was ethnically born Chinese, were similar to my experiences growing up," said Dr. Wang. "The difficulties of feeling isolated, the cultural obligation to family, and being the only male to pass down the family name is a lot deal with."
Such issues – coupled with the lack of understanding within the healthcare community of LGBTQI+ health concerns – have a direct correlation to poorer health outcomes as well as increased rates of mental health issues, including depression, substance use and higher rates of suicide among LGBTQI+ individuals.
"These conversations opened my eyes to the struggle, oppression and discrimination which exist internationally," added Dr. Wang. "Despite all of the challenges and our differences in age, gender origin, geography and cognitive abilities, we're all part of one big LGBTQIA+ family, and it makes me want to do more."
One such opportunity presented itself earlier in his career when Dr. Wang created an integrated LGBTQI+ training curriculum where he works and trains family physicians and medical students at Swedish First Hill's Family Medicine Residency Program. "Initially I was asked to create a residency training program for working with transgender patients, but I asked Swedish to go beyond – to encompass and support the entire LGBTQI+ community," said Dr. Wang.
He now serves as medical director for Swedish Medical Group's LGBTQI+ Initiative to identify care gaps and opportunities to improve the care Swedish provides through community partnerships, training of all Swedish caregivers, and collaboration with other healthcare and community-based organizations. "It's a pretty big undertaking, and I'm excited to see where we can go," Dr. Wang added.
In addition, Dr. Wang is continuing his faculty position with the Swedish Family Medicine First Hill residency program, in which residents are introduced to LGBTQI+ inclusive care.
"The mission of our residency program is to train family physicians to serve local and global communities through exceptional patient care, leadership and advocacy for health and social justice," he added. "Aside from our mission, I hope my residents learn to identify gaps in the communities they serve to provide first-rate patient care in an inclusive manner with a particular emphasis on marginalized populations."
"During my entire time in medical school and throughout my residency LGBTQI+ health was never addressed, which gave me the motivation to do this work," said Dr. Wang. "My residents have really shown interest, which is providing fuel in my fire for our goal of setting the standard in best practice LGBTQI+ healthcare here in Seattle."
"Dr. Wang is a relentless force in his advocacy, innovation, and development of LGBTQI+ care in the greater Seattle area, said Ben Davis, MD, program director for Swedish First Hill's Family Medicine Residency. "I have known Kevin for the past eight years and I have seen him singlehandedly transform LGBTQI+ care at Swedish. What was once an area of medicine with limited knowledge and scope within the organization is now a residency program known for its outstanding care of the LGBTQI+ community, a two-day continued medical education conference on LGBTQI+ care lead by Kevin, and now the initiative that Swedish has created due to Dr. Wang's advocacy. We, at Swedish, are all much more competent with our care because of him and that's a sign of a true leader – making those around you better."
As part of his commitment to community, Dr. Wang teaches an LGBTQI+ health disparities course at the University of Washington and dedicates time to numerous nonprofits including board roles and other volunteer duties with Camp Ten Trees, Ingersoll Gender Center, OutRight Action International, the National LGBTQ Task Force, Seattle Out & Proud (also known as Seattle Pride) and Planned Parenthood.
While serving on the Planned Parenthood of the Great Northwest & Hawaiian Islands' (PPGNHI) board, he gave a presentation emphasizing the importance of providing transgender healthcare services due to a lack of trained healthcare providers in PPGNHI's service area. This helped the board make the decision to roll out transgender health services across all 26 locations in the Washington, Oregon, Idaho and Hawaii region. He currently serves on the board of Planned Parenthood Federation of America's National Medical Committee to help provide guidance in the creation of protocols and care guidelines for primary care, reproductive and transgender healthcare services.
"Kevin presents first as a caring physician, whether attending a board meeting, providing an office visit or delivering a baby. He's someone who helps others," says Saltchuk President & CEO of Northern Aviation Services Betsy Seaton, who serves with Wang on the PPGNHI board, and is a past board chair. "He certainly has had an enormous impact on our board, by educating us and sharing information about LGBTQ communities and the struggles they have to get the medical support. Kevin was extremely impactful in getting us all behind adding Gender Affirming healthcare to our offerings at PPGHNI."
"For me, being a family doctor who belongs to the LGBTQIA+ community is about promoting the importance of LGBTQI+ healthcare, getting outside of hospital and clinic walls and hearing what our communities need from providers and healthcare organizations," explained Dr. Wang.
"There's much more to medicine than prescriptions and surgical procedures," he added. "We can do so much more for our patients simply by leaving our office to observe, listen and hear what we should be doing to better serve our communities. I hope to inspire my residents and medical students to do the same."