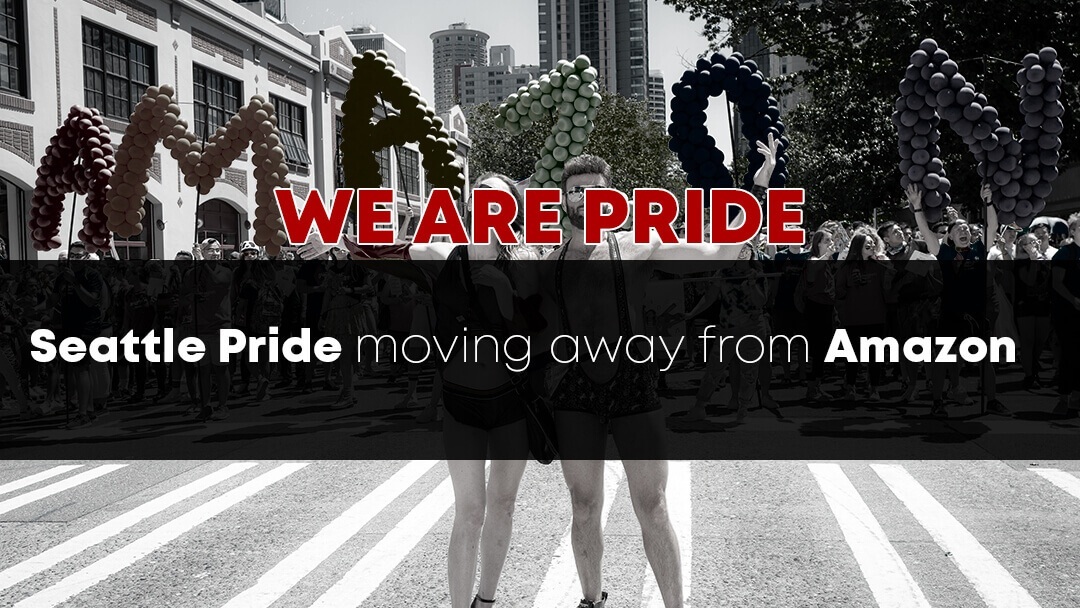 News Seattle
Seattle Pride Parts Ways with Amazon
Mar 22, 2022 | Seattle Pride
Because Pride and our LGBTQIA+ community are here year-round, we are evaluating all of our corporate partners, with an emphasis on Presenting (higher-level) partners, to ensure they are of the highest caliber and actively support – and do not harm – our community. Through this evaluation process, Seattle Pride has decided to not partner with Amazon for the 2022 Seattle Pride Parade because of their financial donations to politicians who actively propose and support anti-LGBTQIA+ legislation, oppose pro-LGBTQIA+ and other human rights legislation, and for allowing anti-LGBTQIA+ organizations to raise funds from their AmazonSmile program.

As Seattle Pride continues to grow, it is our duty to partner with corporate organizations which actively support the LGBTQIA+ community, and whose values align with our own. Unfortunately, the Human Rights Campaign (HRC) employer grading system is not comprehensive enough for Pride organizations to rely on when vetting and selecting partners.We must make a more concerted effort to determine an alignment of values and actions. For example, Amazon has a perfect HRC score despite the aforementioned support of anti-LGBTQIA+ politicians and organizations, as well as publicly reported workers' rights issues including instances of employee discrimination and bullying. This is why Seattle Pride is requiring all corporate partners to participate in a diversity, equity, and inclusion survey and evaluation process.

To read the full statement, access our FAQ's, and see ways you can support Seattle Pride, please click HERE.