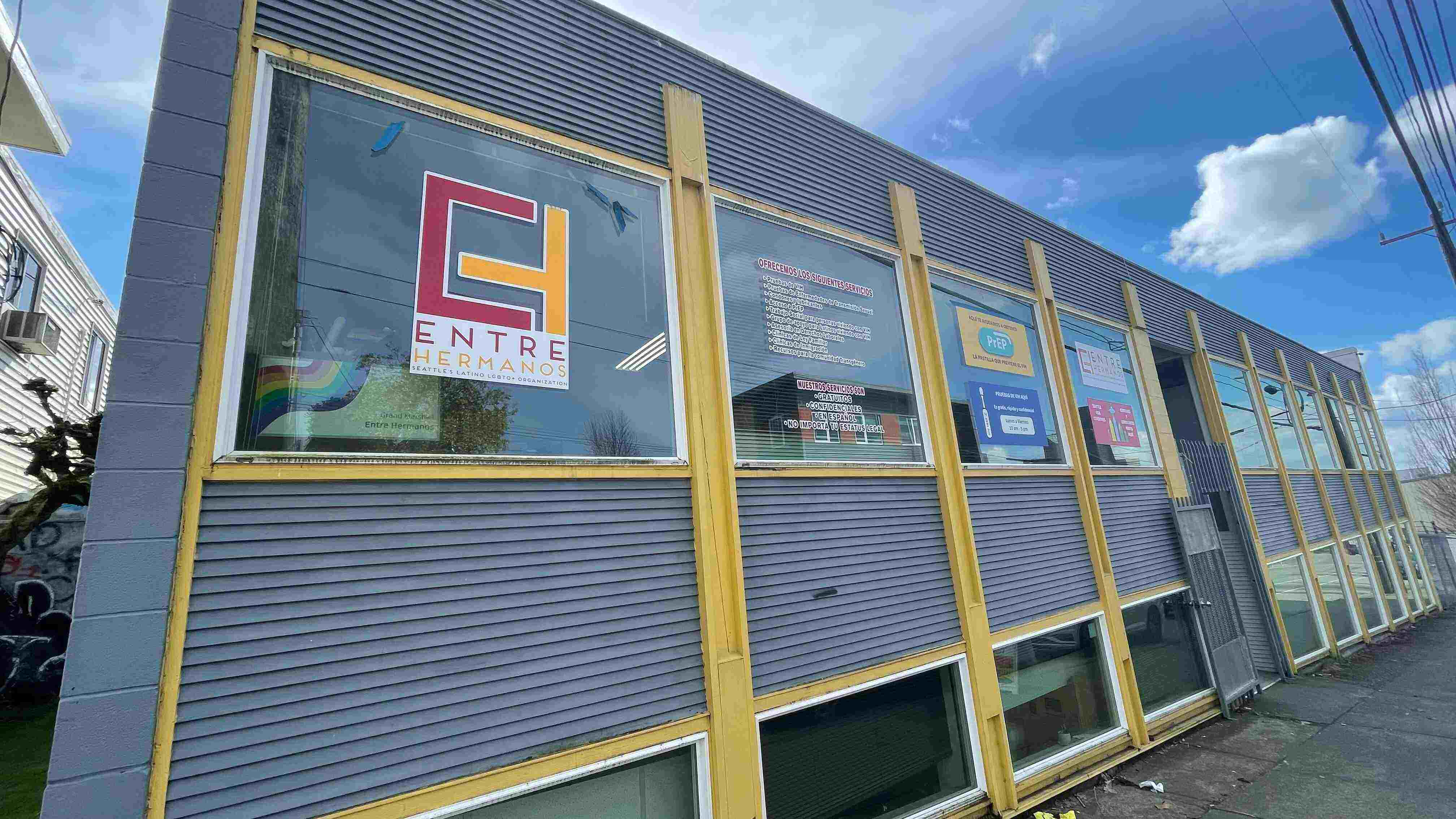 News Seattle
Spotlight: Entre Hermanos
Sep 23, 2022 | Seattle Pride
Born out of the HIV/AIDS crisis, Entre Hermanos was founded in 1991 to address the needs of LGBTQI+ Hispanic /Latinx Community in Washington. Today our mission is to promote the health and well-being of the Hispanic/Latino Gay, Lesbian, Bisexual, Transgender, and Questioning Community in a culturally appropriate environment though disease prevention, education, advocacy community building, and other services as needed.
Today there are many ways to support marginalized communities; Being an ally, educating yourself and others, acknowledging your privilege, standing in solidarity, and donating time and money.
After 31 Years of hard work, Entre Hermanos remain working for the well- being of the LGBTQI+ Hispanic /Latinx community, through programs that help to navigate the American healthcare, immigration, or justice systems, advocating for our constituents that are primarily Spanish- speaking, undocumented and living under the poverty line, for our legal clients whom more than 80% are Transgender asylum seekers. Entre Hermanos removed barriers of language and ease access to critical services providing:
• Spanish language sexual health education program
• Free HIV/ STI testing
• Support groups and case management for Latinos living with HIV
• Advocacy for Trans and gender nonconforming individuals
• Legal services and clinic for immigrants, asylum seekers
Hispanic Heritage Month is an annual celebration of the history and culture of the U.S. Latinx and Hispanic communities, to commemorates how those communities have influenced and contributed to American society, a great opportunity to acknowledge the Latinx /Hispanic communities influence on the economy and culture that is proven in the U.S.
On Hispanic Heritage month celebration, we encourage to support and acknowledge the dedication and hard work of our community Supporting Entre Hermanos, Donate to ENTRE HERMANOS or Celebrate with us in our annual gala Día De Muertos and be part of this colorfully and diverse celebration.