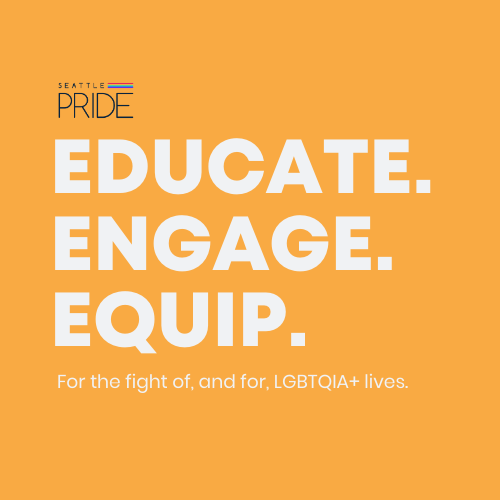 News Seattle
Seattle Pride Participates in Giving Tuesday
Nov 20, 2020 | Seattle Pride
GivingTuesday is a global generosity movement unleashing the power of people and organizations to transform their communities and the world.
GivingTuesday was created in 2012 as a simple idea: a day that encourages people to do good. Over the past seven years, it has grown into a global movement that inspires hundreds of millions of people to give, collaborate, and celebrate generosity.
To that end, Seattle Pride is proud to engage in it's first Giving Tuesday campaign, focused on educating, engaging and equipping the Greater Seattle LGBTQIA+ community and allies to fight for queer lives.
Since 2017, Seattle Pride has contributed over $150,000 in grants and sponsorships to LGBTQIA+- serving organizations in and around the Seattle area. Not content to merely put on one of the nation's largest Pride Parades, they have built upon their 501(c)(4) nonprofit designation to flex their advocacy muscles! This led to the development and successful launch of Seattle Pride's inaugural Vote with Pride program, helping to register voters, increase voter turnout, and educate the community on basic civic principles.

By supporting Seattle Pride's Giving Tuesday efforts, individuals will have a direct impact on the ability of the organization to award more grants and sponsorships, put on additional programs, and fight for the rights of the LGBTQIA+ community in Seattle, the United States, and the world.

Please support Seattle Pride on Giving Tuesday.