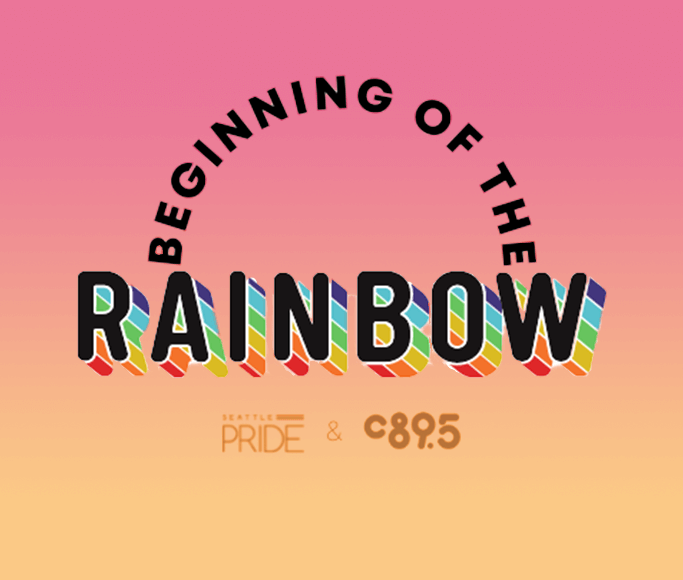 News Seattle
Seattle Pride® and C89.5 FM Launch New LGBTQIA+ Storytelling Platform "Beginning of the Rainbow: Inspired Stories of Queer & Trans Youth"
Sep 07, 2022 | Seattle Pride

Seattle Pride® and C89.5 FM are launching a new program titled, Beginning of the Rainbow: Inspired Stories of Queer & Trans Youth, featuring an online hub for LGBTQIA+ youth to share their stories about being queer and/or transgender among peers.
The program, which kicks off in September, will provide a platform for LGBTQIA+ youth to anonymously share audio recordings about their experiences, concerns, achievements, and celebrations or offer encouraging messages for their peers. Participants can easily record their stories via smartphone or computer by visiting SeattlePride.org/Youth or www.c895.org/Pride.
"We're excited to be able to open the door for queer and trans youth to share their stories and inspire others," said Seattle Pride Executive Director Krystal Marx. "Whether your stories are funny or painful, embarrassing, or exciting, they have the potential to provide a meaningful connection to those who are at a similar stage in life."
Shared LGBTQIA+ stories have the ability to resonate with someone who may be experiencing a similar situation or remind someone that they aren't alone. The audio stories will be saved on Seattle Pride's social media accounts and YouTube channel in hopes of providing LGBTQIA+ youth with a large pool of inspiring stories of self-expression, and to give adults an opportunity to hear from youth in their own words.
The new Seattle Pride-C89.5 FM collaboration comes on the heels of last year's successful My Coming Out Story initiative, in which people of all ages and walks of life shared video testimonials of their coming out stories in celebration of National Coming Out Day (Oct. 11). To view the inspiring stories, visit Seattle Pride's YouTube channel – or to share yours, visit C895.org/Pride.