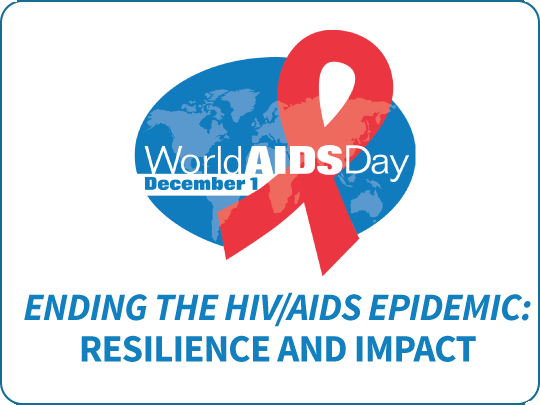 News Seattle
World AIDS Day: How you can help
Dec 01, 2020 | Seattle Pride
Approximately 1.2 million people in the U.S. are living with HIV, and one in seven of them do not know it. The fight against HIV and AIDS is not over, and Seattle Pride is here to ask you to join us in commemorating World AIDS Day on Tuesday, Dec. 1st.
Established in 1988, World AIDS Day is an opportunity for people worldwide to come together in the fight against HIV and raise awareness of the epidemic around the globe. It is an opportunity to reflect on the millions of lives lost to HIV/AIDS and work towards better care for those living with HIV/AIDS.
You may be asking yourself, "what can I do on World AIDS Day to help?"
Spread the Word: Tell your friends about World AIDS Day and the importance of supporting local organizations who are actively fighting to help those living with HIV/AIDS and who are spearheading prevention efforts and take today to share resources with loved ones– you can reference our inQUEERy guide for a place to get started.
Donate: Donate to a local organization doing important work to help those living with HIV/AIDS – including our friends at Lifelong and Gay City.
Participate: Participate in virtual events for World AIDS Day to educate yourself and support those that need your help.
And remember to wash your hands, wear your mask, and stay safe – people in our community living with HIV/AIDS may be at higher risk of severe illness associated with COVID-19, and your choices impact those that you come into contact with.